EPA Compliant, Commercial & Residential
Roof Cleaning, Power Washing, Pressure Cleaning
Miami-Dade, Broward, Palm Beach, Gainesville, Ocala
Spray & Wash Serves the Great State of Florida.




At Spray & Wash, we specialize in Commercial & Residential Roof Cleaning, Concrete Cleaning, Power Washing, Pressure Cleaning, Expansion Joint Resealing, and Asphalt Sealing.


We have the experience and capability to provide quality pressure cleaning services custom designed to fit each individual property's needs and budget. Our company has grown largely by customer referrals from clients who appreciate doing business with a reputable company that believes in integrity. Our employees care about the quality of their work and giving our customers a clean property that presents the best image possible.

All of our services are performed by full time employees. No work is performed by subcontractors which eliminates miscommunication of your needs and helps us better respond to more urgent requests while keeping your cost as low as possible. Spray & Wash is fully insured and bonded. Certificates are supplied upon request.

At Spray & Wash, we want our customers to be confident in our ROOF CLEANING abilities. We use effective chemicals which allow us to extend a two year guarantee on all roof cleanings. Spray & Wash goes to extreme measures to ensure the safety of all foliage. Call for your free online estimate and get your roof washed today!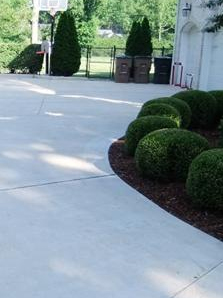 Our Commitment To You
"Customer satisfaction is our priority, If you're not happy, we're not happy. Keeping your property clean and hazard free to help reduce your liability is our goal. Clean and clear parking lots and sidewalks are not only a reflection of your business or home but vital in preventing accidents and injury claims.

Our crews are equipped with cell phones for constant communication. Whether your needs are daily, weekly, monthly or quarterly, Spray & Wash's knowledgeable staff can custom design a maintenance program tailored for your individual needs. Estimates are always free."
Call Spray & Wash at 305-305-8484
for a FREE ESTIMATE & CONSULTATION


Our customers include City, County and State Contracts, Residential Customers, Property Management & Facility Management Companies, Malls, Shopping Centers, Stores & Restaurants, Medical Facilities, Commercial Real Estate Companies, Homeowner Associations, Office Buildings, Industrial Parks, Universities and Hotels